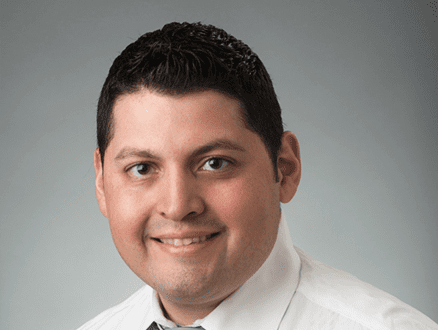 Hi! My name is Dr. Leffel and I have been treating patients for over a decade. I provide chiropractic care for individuals who are suffering from back pain, neck pain, shoulder pain, hip pain, extremity pain, motor vehicle accidents and slip and fall injuries. I also treat athletic injuries, acute and chronic muscle and joint pain, and sprains and strains. In addition, I provide wellness care to individuals, families, and senior citizens.
WHAT'S UNIQUE ABOUT ME?
I possess extensive knowledge and understanding of treatment guidelines and protocols.
The care you will receive from me will be based on the most current research on spinal manipulation, therapeutic modalities, patient education, and more. I am an excellent diagnostician. I find the root cause of the problem instead of only treating the symptoms. I am compassionate and pride myself on having a gentle bedside manner. I guide my patients through the treatment process in order to deliver the most beneficial outcome.
Dr. Matthew Leffel, DC is a dedicated chiropractor at the Elite Wellness & Sports Medicine Center located in Hackensack, NJ. He received his Doctorate of Chiropractic from the University of Bridgeport and his BS in Athletic Training from William Paterson University. He has years of experience treating college athletes on and off the field to expedite the healing and muscle repair process as well as reducing the risk of injury.
Dr. Leffel utilizes a wide range of treatments including chiropractic care, massage, assisted stretching, hot and cold therapy, ultrasound, electrical stimulation, Graston Technique ® and therapeutic exercises.
Dr. Leffel is an expert in treating acute and chronic back pain, neck pain, extremity pain, sciatica, leg pain, sports injuries, motor vehicle accidents, and slip and fall injuries. He has vast expertise in personal injury and trauma, as well as extensive knowledge and experience in addressing court cases. He has also consulted for insurance companies writing utilization reviews. Dr. Leffel is highly sought after by patients who travel from near and far to seek his professional and compassionate treatment and to have him handle their personal injury cases, as he is one of the best personal injury chiropractors in the state of New Jersey.
Dr. Leffel is certified to perform manipulation under anesthesia (MUA), which is a beneficial, non-invasive operative procedure that may be recommended to relieve acute or chronic neck pain, back pain, joint pain, and post-surgical pain. Dr. Leffel has seen patients improve their function, range of motion, mobility, and pain level significantly with MUA.
In his spare time, Dr. Leffel enjoys baseball, hiking, and spending time with family. Dr. Leffel is a huge NY teams fan – the Yankees, the Knicks, and the Giants just to name a few.
We are proud to serve Bergen County and the surrounding community.